Accredited CPR Services is a St. Louis based company dedicated to providing CPR, First Aid, Safety, OSHA, and EPA training throughout Missouri and Illinois.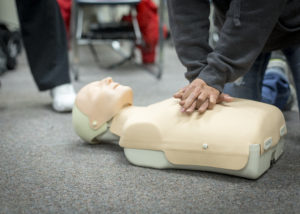 All training programs are tailored specifically to your needs by utilizing both the structure of standardized classes and the flexibilty of online training. In this way, Accredited CPR Services can help you to ensure compliance with mandated state and federal regulations while working within your time and budgetary contraints.
ACS offers classes for both individuals and groups online, onsite or at one of our training facilities in Saint Louis and can be scheduled 24 hours a day, 7 days a week. ACS is an authorized training provider for American Heart Association, American Safety and Health Institute, OSHA and the EPA. We are also an approved provider through the State of Missouri for childcare providers to receive certifications and continuing education hours. Please contact us today for any questions or to schedule your next training class.